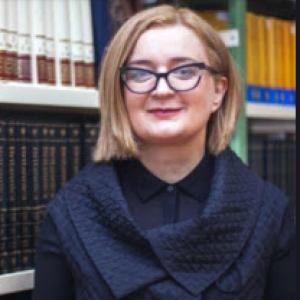 Zaposlenje:
aktivni radni odnos
Telefon :
+385 31 224 500
Termin konzultacija:
Ponedjeljak, 10-12h
nevladine organizacije, uredi pravobranitelja, profesionalci specijalizirani u područjima međunarodnog prava i politike
Prof. dr. sc. Mira Lulić, rođena je u Osijeku 1970. godine. Državljanka je Republike Hrvatske. Osnovnu školu i gimnaziju završila je u Osijeku. Diplomirala je na Pravnom fakultetu Osijek 1993. godine. Magistrirala je na Pravnom fakultetu Sveučilišta u Splitu 1999., a doktorirala na Pravnom fakultetu Sveučilišta u Zagrebu 2005.
Nakon što je diplomirala na Pravnom fakultetu u Osijeku, zaposlila se početkom 1994. kao asistentica na Katedri za međunarodno javno i privatno pravo na kojoj je ostala kontinuirano raditi do danas. Sudjelovala je u nizu međunarodnih i domaćih znanstvenih konferencija. Bila je voditeljica na projektu Zaštita prava manjina u međunarodnom pravu i nacionalnim zakonodavstvima Ministarstva znanosti, obrazovanja i športa od 2006. godine do 2014. i, u istom periodu, istraživačica na projektu Suvremeni razvoj međunarodnog prava na globalnoj i regionalnoj razini pri Pravnom fakultetu Sveučilišta u Zagrebu. Već dugi niz godina predaje obvezne i izborne predmete i na listi je mentora nekoliko poslijediplomskih studija (doktorskih i sveučilišnih specijalističkih). Voditeljica je Poslijediplomskog specijalističkog studija Ljudska prava od 2011. godine.
(Su)Nositeljica više obveznih i izbornih pravnih i metodoloških predmeta. (Ko)urednica je pet (5) zbirnih znanstvenih monografija s međunarodnim recenzijama i međunarodnim uredništvom. Od članstava i predsjedanja u nizu državnih, sveučilišnih, fakultetskih i drugih tijela u proteklih 25 godina rada, navest ćemo neke. Primjerice, predsjednica Povjerenstva za suzbijanje nepotizma Sveučilišta Josipa Jurja Strossmayera i članica Vijeća Doktorske škole na istom Sveučilištu. Bila je članica Odbora za studijski program i izvedbeni plan, Odbora za izdavačku djelatnost i Etičkog povjerenstva Pravnog fakulteta Osijek. Članica je Matičnog odbora za polje prava Agencije za znanost i visoko obrazovanje. Dugogodišnja je članica Panela za pravo i, kasnije, Panela za društveno-humanističke znanosti Hrvatske zaklade za znanost. Članica je Znanstvenog vijeća za mir i ljudska prava. Bila je članica prvog saziva Savjeta za ljudska prava Ureda Pučke pravobraniteljice. Nadalje, članica je sljedećih stručnih udruženja: International Law Association, Akademije pravnih znanosti Hrvatske, Hrvatskog društva za međunarodno pravo, Hrvatske udruge za poredbeno pravo i Hrvatskog društva za pomorsko pravo.
Službene web-stranice
http://ljudska-pravos.hr
http://mira.pravos.hr
- diplomirana pravnica (Osijek, 1993.)
- magistrica pravnih znanosti (Split, 1999.)
- doktorica pravnih znanosti (Zagreb, 2005.)
- redovita profesorica u trajnom zvanju
- redovita profesorica u trajnom zvanju
VJEŠTINE
- organizacijske vještine
- kritičko mišljenje
- timski rad
- komunikacijske vještine
- rješavanje problema
- donošenje odluka
- održavanje online predavanja i ispita korištenjem sofisticiranih programa i platformi
Sve su izlistane i updateane na:
https://www.bib.irb.hr/pregled/znanstvenici/205496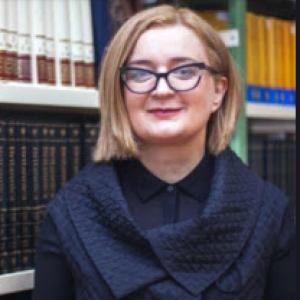 Employment Status:
active employee
Telephone :
+385 31 224 500
Office hours:
Svaki dan od 8 do 14h.
NGO, ombudswomen, professionals specializing in international law and politics
Personal information
Date of birth: 1970
Gender: Female (she/her)
Address:
Stjepana Radića 13
31000Osijek, Croatia
Mira Lulić is a full professor with tenure at the Faculty of Law in Osijek, where she has been working since 1994. She has written numerous scientific papers and monographs on (public) international law, (co)edited scientific books and participated in a large number of scientific conferences abroad and in the Republic of Croatia. She also teaches a number of graduate and postgraduate courses. She initiated and is head of the Postgraduate Study Program in Human Rights at the Faculty of Law, Osijek. Her scientific interest has been focused in recent years on issues in the field of human rights, subjects of international law, the creation of state, and peaceful settlement of disputes.
Official web-pages
http://ljudska-pravos.hr
http://mira.pravos.hr
- BA-MA general law programme - Faculty of Law University in Osijek, 1993
- Master degree - Faculty of Law University in Split, 1999. (master thesis)
- Ph.D. - Faculty of Law University in Zagreb, 2005. (doctoral thesis)
- full professor with tenure
SKILLS
- organizational skills
- critical thinking
- teamwork
- communication skills
- problem-solving skills
- decision-making skills
- technology skills - able to design and execute online courses and exams
Sve su izlistane i updateane na:
https://www.bib.irb.hr/pregled/znanstvenici/205496