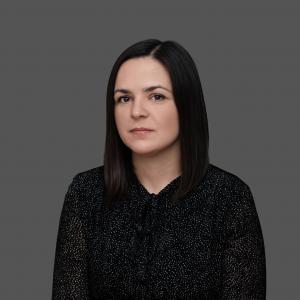 Zaposlenje:
aktivni radni odnos
Telefon :
+385 31 224 550
Ured (prostorija):
S. Radića 17/1; Soba 18-2
Termin konzultacija:
Srijedom, kabinet (Zgrada 17) 12-14h
Učiteljski fakultet u Osijeku završila je 2011. godine i stekla zvanje magistre primarnog obrazovanja, 2016. godine završila je Filozofski fakultet na Sveučilištu u Mostaru na studiju socijalnog rada i stekla zvanje magistra socijalnog rada. Trenutno je na trećoj godini doktorskog studija na Fakultetu za socijalni rad na Sveučilištu u Ljubljani pod mentorstvo izv. prof. dr. Jane Mali, a tema kojom se bavi na doktorskom studiju je rad sa starijim osobama i područje dugotrajne skrbi.
Od travnja 2019. godine asistent je na Pravnom fakultetu u Osijeku na studiju socijalnog rada te aktivno sudjeluje u izvođenju kolegija Komunikacija u socijalnom radu, Socijalni rad s grupom, Socijalni rad s osobama starije dobi, Integrirana skrb i Praktična nastava.
Članica je Udruge socijalnih radnika Osječko-baranjske županije i Udruge za rad s djecom, mladima i Obitelji Baobab. Aktivno sudjeluje na domaćim i međunarodnim znanstvenim i stručnim konferencijama.
Sveučilišni prijediplomski studij Socijalni rad
magistra primarnog obrazovanja
magistra socijalnog rada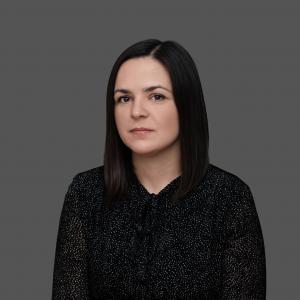 Employment Status:
active employee
Telephone :
+385 31 224 550
Office (room):
S. Radića 17/1; Soba 18-2
She graduated from the Faculty of Teacher Education in Osijek in 2011 and obtained a master's degree in primary education, in 2016 she graduated from the Faculty of Philosophy at the University of Mostar, studying social work, and obtained a master's degree in social work. She is currently in third year of doctoral studies at the Faculty of Social Work at the University of Ljubljana under the mentorship of Associate Professor. Dr. Jana Mali, and the topic she researches in her doctoral studies is work with older people and the field of long-term care. Since April 2019, she has been an assistant at the Faculty of Law in Osijek, Study of social work and actively participates in the delivery of the courses Communication in Social Work, Social Work with a Group, Social Work with older people, Integrated Care and Practical Teaching. She is a member of the Association of Social Workers of the Osijek Baranja County and the Association for Work with Children, Youth, and families Baobab. Actively participates in domestic and international scientific and professional conferences.
University Undergraduate Study Programme in Social Work
master of primary education
master of social work